History is People!
Heritage Music IS the Voice of the People…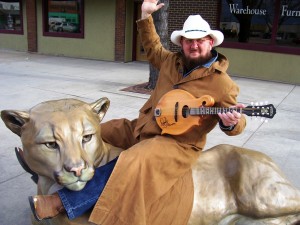 Take a journey to the past using music as the guide. This lively heritage music program weaves together the music from the 18th, 19th and early 20th century with a unique dramatic expression that makes American history come alive!
Hear songs and stories of wagoners, railroad gandy dancers, coal miners, canalworkers, ironworkers, loggers, cowboys and sailors, as well as early baseball, the church, western migration and the Civil War.
Upon request–heritage music programs can be customized to focus on your site's local historical themes.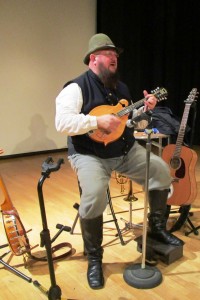 Rich Pawling of rural Pennsylvania, has been described as "something of an educator, historian, geographer, author, musician and entertainer all in one." In addition to being the owner of History Alive!SM, he is also a former professor of cultural geography and Pennsylvania German culture at Penn State Berks and Millersville University and historical and natural interpretation at Hocking College (Ohio).
In addition to being a superb vocalist, his musical abilities range from mandolin, harmonica, guitar, dobro, banjolin to cornet and bugle. His unique entertaining presentation style was perfected over the years as he served as an interpreter/ranger in local, state and national parks. He is a master at holding audiences of all ages in the palm of his hands and both educates and entertains as he introduces and dramatizes the music of both the distant and recent past.
Rich brings together a unique blend of history and music from the "good old days." So if you want to know the history of America's music, then search no further. When it comes to heritage music, you have found the master!