September 21, 2018  6:00 pm
Bradford County Historical Society (109 Pine St. Towanda, PA)
Lumber Heritage in Northeastern PA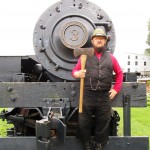 Join Rich as  Jack "Griz" Hains as he talks about the life and times of a northern Pennsylvania "wood hick" at this special Friday evening program. For further information – http://www.bradfordhistory.com/index.asp?pageID=9&EventId=154

September 23, 2018  6:00 pm
Troy Sales Barn (53-99 Ballard St, Troy, PA)
Connecting the Farm to the Forest

This special free interpretive presentation examines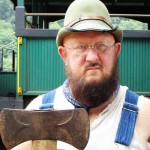 the symbiotic relationship between logging and agricultural production during the lumber boom days in Pennsylvania (1880-1910).
Rich will dress the part of a wood hick from that time period and will use old photographs to visually guide us through the past into the present. The Troy Sale Barn will be an example of how historic preservation is a form of life eternal for the value of the community and its citizens. The memories of those who gathered at the Troy Sale Barn throughout the years are part of the legacy of our local community and the citizens it represents.
If you have questions, please email troysalebarn@gmail.com or contact Bill Bower, Troy Sale Barn Operating Corporation President at 570/297-2943. It is the mission of the Troy Sale Barn Operating Corporation to showcase our agricultural heritage.