December 12,  2019   6:00-7:30pm
Beware the Belsnickel
Historic Yellow Springs, 1685 Art School Road, Chester Springs, PA 19425
Sponsor: Chester County Historic Preservation Network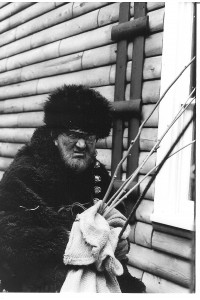 Rich will bring his talents as an educator, living history reenactor and presenter to the final Town Tour Supper Lecture. In the mindset of late 19th century Pennsylvanians of Palatinate German ancestry – without experiencing the Belsnickel, you could not fully appreciate the "grace" of Christmas. Children of the time often dreaded his arrival. You knew the Belsnickel had arrived when you heard the rattling of switches on the window, a loud thumping of his booted feet and the sound of bells ringing in the night. Discover how he evolved from the Germanic customs of the homeland into today's Santa Claus.
A buffet supper and drinks will be provided.  Cost – $20.
For tickets information –
https://www.eventbrite.com/e/cchpn-supper-lecture-armchair-tour-beware-the-belsnickel-tickets-58671616384